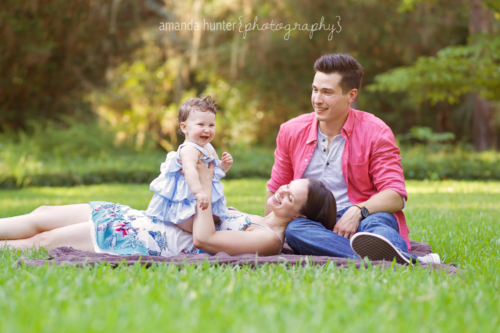 I have had the privilege over the last year to watch this family grow. I was fortunate enough to shoot their Maternity Session and their Newborn Session. Here we are a year later, celebrating this sweet little girls first birthday! This family chose Maclay Gardens in Tallahassee as the backdrop for their family photos, and it was a hot but beautiful day.
Little Lily was all smiles and her dress was just perfection 🙂 An absolute princess with those curls and big blue eyes! They are seriously a "picture-perfect" family.
Have you been thinking about scheduling a Family Session?? Take a look at my main website to get a feel for what to expect when you get the AHP "experience"!
http://www.amandahunterphotoblog.com/investment-2/
If you need Tallahassee Family Photography, call me! Let's customize a session just for you!
amanda.hunter17@hotmail.com
813-210-2236
www.facebook.com/amandahunterphoto